With the help from a few of our readers, our Architecture City Guide headed to Charlotte this week. By American standards Charlotte is an old city, but it has undergone a huge transformation in the last few decades with the influx of banking headquarters. It is now the second largest banking center in the United State and this is partly reflected in its growing skyline. We, with the help of our readers, have put together a list of 12 buildings worth seeing. There are plenty more that could have made the list so please add your favorites to the comment section below.
The Architecture City Guide: Charlotte list and corresponding map after the break.
This week we are taking our Architecture City Guide to South Beach. Miami's architectural styles range from austere corporate architecture, as it has the largest concentration of international banks in the United States, to colorful and playful architecture that reflects its beach and Latin American culture. Architecture lovers can't miss Miami Beach's Art Deco District or its old Spanish heritage. We have put together a list of 12 contemporary buildings that range from a small park pavilion to the Adrienne Arsht Center for the Performing Arts. There is plenty more to see in Miami so please add your "must not miss" in the comment section below.
Architecture City Guide: Miami list and corresponding map after the break!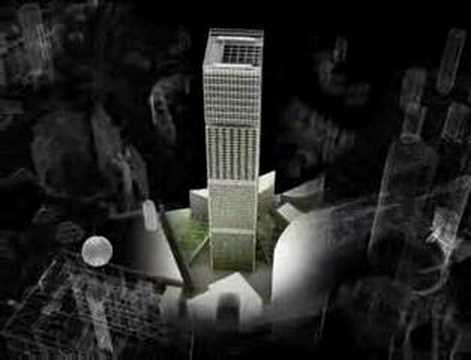 The La Defense is a 160 ha business district in the west of Paris, currently under a renewal plan to strengthen its place among the great international business districts. The plan is managed by the EPAD (The Public Establishment for Installation of La Défense), an organization formed by local authorities, government and neighbors focused on developing the La Defense for the best interests of its 20.000 residents and 150.000 inhabitants in floating population.
The renewal includes several high rise sustainable towers. One of this towers, the Tour Signal, entered an international closed competition for teams of architects/investors/developers, on which EPAD didn't impose a site. The candidates were thus able to choose their sites either from among the entrances to the business district (South Gate and West Gate), either from sites subject to demolition operations. The Tour Signal will thus endow the business district with a new landmark in 2013.
The finalists for this project were Jacques Ferrier Architectures, Foster + Partners Ltd, Studio Libeskind Architect, Ateliers Jean Nouvel and Wilmotte et Associes SA.
And a few days ago, the winner was announced: Ateliers Jean Nouvel, project shown on the video above.
More pictures of the Jean Nouvel proposal, and the rest of the candidates/finalists after the jump.