With "Protoceramics," the Material Processes and Systems Group at the Harvard Graduate School of Design (MaP+S) sought to investigate the architectural possibilities of a material that might often be overlooked: thin, large-format ceramic tiles designed to act as interior finishes or exterior cladding. Instead of accepting the tiles' designation as a surface finish, the team investigated three ways to use them as a self-supporting structural component as part of their ongoing experiment to produce "novel material formations with a special interest in tectonic performance." The three techniques employed focused on the acts of cutting, folding and bending.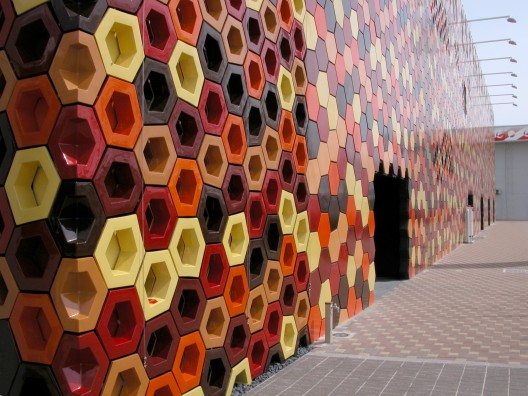 From September 29th to December 8th, the exhibition dedicated to the work of Toni Cumella will be open. His works in ceramic have been utilised by architects such as Enric Miralles, Alejandro Zaera-Polo, or Jean Nouvel. These collaborations made his material became part of the image of Barcelona, being part of the construction of La Sagrada Familia, and the restoration of Casa Batlló and Parc Güell.
Focusing on the 4 main fabrication processes in use at Ceramica Cumella – extruding, casting, pressing and revolving – Shaping Ideas presents the work of Toni Cumella and the application of his ceramics in some of contemporary architecture's most significant projects.
Architects: XPIRAL
Location: Torreaguera, Murcia, Spain
Architect in Charge: Javier Peña Galiano
Promotor: DSL BUILDING S.L
Rigger: Jesus Tornero Molina
Contractor: S.L Imilce
Structural Consultant: IDEEE (Eduardo Díez)
Project Area: 346.66 sqm
Project Year: 2006-2008
Photographs: David Frutos