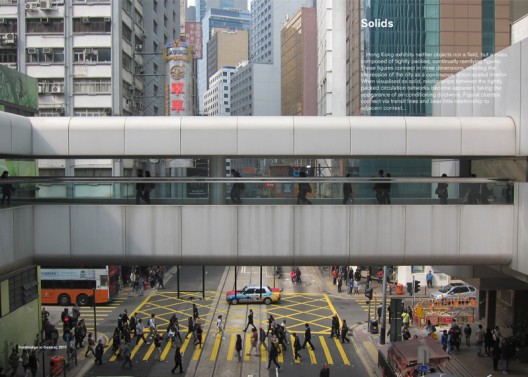 As a city, Hong Kong doesn't have it easy; impossibly dense and smothered by unsympathetic hilly terrain, the gymnastics that it performs to survive has lead to the growth of unique urban spaces. Cities Without Ground deconstructs the unfathomable spaghetti of pedestrian bridges, tunnels and walkways, which make up pedestrian Hong Kong. The book, created by motley trio of architects and academics: Jonathan Solomon, Clara Wong and Adam Frampton, graphically dissects this labyrinth in a series of snappy axonometric drawings of 32 various routes through the city.
Read more about the story of Hong Kong's pedestrian maze after the break…
In September 2011 Barney Kulok  was granted special permission to create photographs at the construction site of Louis I. Kahn's Four Freedoms Park in New York City, commissioned in 1970 as a memorial to Franklin D. Roosevelt. The last design Kahn completed before his untimely death in 1974, Four Freedoms Park became widely regarded as one of the great unbuilt masterpieces of twentieth-century architecture. Almost forty years after having been commissioned, it is finally being completed this year, as originally intended. 
Le Corbusier (1887-1965) was the most significant architect of the twentieth century. Every architecture student examines the Swiss master's work. Yet, all too frequently, they rely on reproductions of faded drawings of uneven size and quality. Le Corbusier Redrawn presents the only collection of consistently rendered original drawings (at 1:200 scale) of all twenty-six of Le Corbusier's residential works. Using the original drawings from the Le Corbusier Foundation's digital archives, architect Steven Park has beautifully redrawn 130 perspectival sections, as well as plans, sections, and elevations of exterior forms and interior spaces.