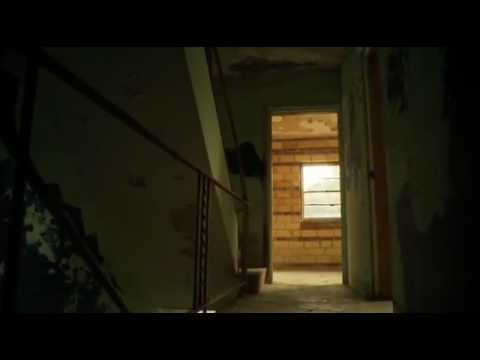 This snapshot of a new documentary about mid-century modern architecture in Arkansas illuminates classic post-war designs. Simple, clean lines were often the elements that delineated the aesthetics of these buildings. While many lay in disrepair, they still exude an aura of a time when optimism was reflected in the country's desire to build a new future. Some of the architectural icons that are featured include the University of Arkansas's Fine Arts Center by state native Edward Durell Stone, the Tower Building in Little Rock, the Fulbright Library in Fayetteville, and the abandoned Hotel Mountainaire. Check out the short clip of what will air in November on AETN. Also, see the highlights of the current affairs and award winning architecture that is taking place within the state of Arkansas here.
Last week I had the honor to be an invited speaker to the 2011 AIA Arkansas Convention in Hot Springs, AR.
The event featured a great group of speakers such as Hicks Stones (Stone Architecture), Rand Elliott (FAIA, Elliott + Associates Architects), Maitland Jones (Deborah Berke & Partners Architects), Steve Dumez (FAIA, Eskew + Dumez + Ripple), David Miller (FAIA, Miller/Hull Partnership), Matthew Kreilich (Julie Snow Architects, Inc.), Kevin Alter (Alter Studio) and Tim Hursley (Architecture photographer).
During the convention I had the opportunity to meet a wide group of local architects, such as renowned architect Marlon Blackwell, Chris Baribeau from Modus Studio (recipient of the 2011 AIA Arkansas Emerging Professional Award), among other local architects. I had also the opportunity to visit the Anthony Chapelby Maurice Jennings + David McKee Architects (Maurice Jennings was partner of E. Fay Jones for 25 years), an incredible piece of architecture.
Awards during the convention include local architect Charles Witsell, Jr (FAIA, founding partner and senior, Witsell, Evans & Rasco, Architects/Planners), recipient of the Fay Jones Gold Medal Award, and the Arkansas Chapter of the USGBC, recipient of the Award of Merit.
The 2011 Design Awards, announced last Friday, are a good snapshot of the current state of architecture in the southern state.
After the break, the list of the awarded projects. Some of them are already featured in AD, the rest will be here soon!