ESTADIO ARENA PANTANAL / CUIABÁ by soy502 on Sketchfab
Last year, we featured a post about Sketchfab, the online platform that allows users to display their detailed 3D models through a browser display. Digital models can be uploaded to Sketchfab in over 27 file formats, from .3ds to .dwg, and are viewed online; downloading them is not required. Since our last post, Sketchfab has only grown in popularity, with users from multiple disciplines all over the world uploading their digital work for display. One such user is Soy502. An informal Guatemalan news website, Soy502 has uploaded models of eight of the twelve stadiums that will host FIFA World Cup matches in Brazil this year. These include Das Dunas Stadium, Arena Amazonia Stadium, and Mineirão Stadium. See them, as well as five others, in intimate three-dimensional detail after the break!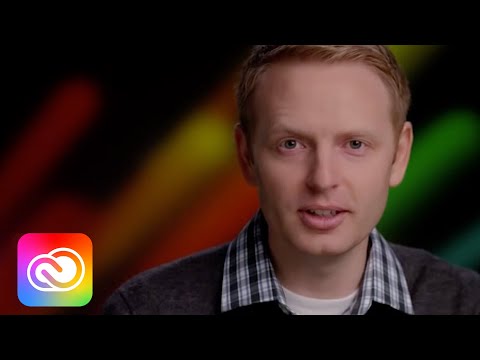 Adobe has unveiled a major update to Photoshop CC (Creative Cloud) with the hope that a "radically simplified 3D printing process" will make their software the "go-to tool for anyone who wants to print a 3D model." Their new software allows for designers to create a model from scratch or refine an existing design leading to perfect print ready 3D models. Since one of the most common problems with 3D printing is the human errors in virtual modeling, Photoshop includes automatic mesh repair and will insert a support structure if necessary to ensure that the model will print reliably and without faults.
You can find out more about Adobe Photoshop and 3D Printing here. This update to Photoshop is already available for those who are subscribed to Adobe's Creative Cloud.
Powerful video projectors at an affordable price have opened the path for a young, impressive art form: 3D video mapping, a means of projection that uses the architecture itself as the screen. Artists and researchers initiated the movement, developing a new visual language to interpret architecture. Later, marketing adopted this technique for branding, with large-scale projections on skyscrapers; political activists have also initiated dialogues, turning ephemeral light interventions into eye-catching ways to point out and address urban design issues. 
More on the ways artists and groups develop this visual language for urban storytelling, after the break…
ArchDaily's Architecture App Guide will introduce you to web and mobile apps that can help you as an architect: productivity, inspiration, drafting, and more.
3D computer modeling has become a ubiquitous tool in architecture and design, but – even now – there's no real solution to the problem of easily displaying or sharing models. An exciting new tool, however, might just change this. It's called Sketchfab, and it displays 3D models natively in the browser – no plugins necessary, and no need to download to your desktop. A resource like this allows any viewer or reader to glimpse into the future of publishing and communicating architecture online.
Users sign up for Sketchfab and upload models directly in 27 native 3D formats (including .3ds, .stl, .kmz, .dwf, .lwo and others); these models can then be embedded anywhere. Not only will this allow architects to showcase finalized projects, but designs can be followed as they evolve and change. It will be particularly valuable in the remote review process that occurs between the architect and 3D visualizers. And Sketchfab's platform has an integrated comment and like system to foster discussion and critique.

Zebra Imaging 3D brings the future of 3D visualization, thanks to this thin holographic sheets.
Zebra Imaging makes digitally-mastered, actively-animated, true-color, full-parallax holographic images. These holographic images are available in full color, or in monochrome (green). Zebra's holographic images can be scaled to any size, large or small. By tiling together multiple tiles, it is possible to create large city maps, full sized cars, humans, and machinery. The minimum you have to do is supply the digital data set–Zebra can do the rest.
Qi Pan, a PhD student at the University of Cambridge, has developed an interesting technique to model objects using a webcam.
The results are very accurate, and this technique could lead to cheaper software for model scanning, extending the possibilities of how physical study models can be used in early stages of the project.