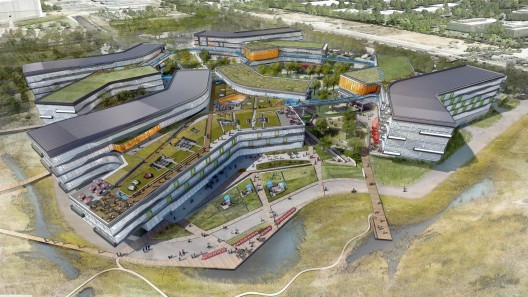 Jane Jacobs revered the West Village. It was a bustling neighborhood enlivened by its social, spatial, and functional diversity. It had different building types and functions, which meant that people were always in places for different purposes; it had short blocks, which have the greatest variety of foot traffic. It had plenty of old buildings with low rent which "permit individualized and creative uses;" and, most importantly, it had all different kinds of people. As a result, West Villagers could establish casual and informal relationships with people that they might not have had the opportunity to otherwise.
Without these necessary characteristics, Jacobs felt "there is no public acquaintanceship, no foundation of public trust, no cross-connections with the necessary people – and no practice or ease in applying the most ordinary techniques of city public life at lowly levels."
By simply changing a few words, it's not hard to imagine Jacobs' writing describing offices instead of cities. Buildings are different internal spaces, like individual offices or gathering spaces; desks are homes; sidewalks are hallways or circulation space; etc.
If the office is a small microcosmic city, then suburbia is the cubicle-strewn office, and Google might be the West Village. And 'people analytics,' the statistical and spatial analysis of interpersonal interaction, is the office's urban planning.
To find out what creative work environments can learn from the composition of cities, keep reading after the break…