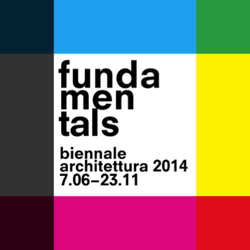 In this interview, originally published in The Architectural Review, Andrew Mackenzie sits down with OMA founder Rem Koolhaas to discuss the Venice Biennale, the extinction of national identities, his fascination with Asia, the link between De Rotterdam and Delirious New York, and the future of the profession.

Your proposition for this year's Venice Architecture Biennale asks whether national identity has been, as you say, 'sacrificed to modernity'. Some might view this as a project of reclamation, not unlike Frampton's regionalism. How would you differentiate your proposition from Frampton's?
Well, Kenneth Frampton is a smart guy, but the problem is that he looked at regionalism as an antidote to cosmopolitan development. In so doing he perverted the cause of regionalism, because suddenly regionalism was mobilised as a private cause that it couldn't sustain. However, the question of national identity is an open one. For instance, at first sight the Netherlands is a very internationalist country, but looking closely you can see an enormous return of, not vernacular, but quasi-vernacular architecture and quasi-old fortresses that are newly built with a national flavour. Look at Zaandam, and that huge assemblage of so-called vernacular buildings.
http://www.archdaily.com/488067/rem-koolhaas-current-fascinations-on-identity-asia-the-biennale-and-more
Andrew Mackenzie