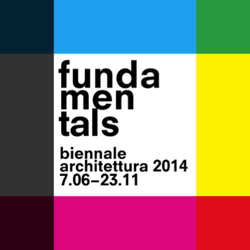 This year's French Pavilion stood out as one of the best pavilions in the Giardini, communicating a clear, engaging thesis and receiving a Special Mention from the jury.
Curator Jean-Louis Cohen poses four questions throughout four galleries, demonstrating the contradictions that fill the story of modernity and architecture in France. The ambivalent responses of architecture to the original promise of modernity is shown through the juxtaposition of a continuous cinematographic montage (playing simultaneously throughout all four galleries) and large-scale objects. 
Watch an excerpt from Teri Wehn Damisch's film and read the curator's statement after the break. For a virtual tour of the space designed by Paris-based firm Projectiles, follow this link. And make sure to keep an eye out for our video interview with curator Jean-Louis Cohen (coming soon). 
http://www.archdaily.com/515061/inside-france-s-modernity-promise-or-menace-special-mention-winner-at-the-venice-biennale-2014
Becky Quintal