Architects: Semrén & Månsson
Location: Gothenburg, Västra Götaland County, Sweden
Area: 34,000 sqm
Year: 2012
Photographs: Krister Engström
The transformation of the Central Post Office into a world class hotel will in the future further develop the area around Drottningtorget in a very positive and substantial way. The project originated in a conversation with the construction company PEAB. At the time PEAB was assisting Choice Group in the establishment of a large new hotel in Gothenburg. When asked what would be the most suitable location, the answer was the Central Train Station area – "but there's nothing available."
Semrén & Månsson was at the same time working with the downtown Hotel Avalon and up to date with all parameters that govern hotel projects. During a walking tour around the central station the true potential of the Central Post Office became evident. The existing building had a rhythm of windows suitable for a hotel and the existing infrastructure included a large yard with loading docks, a great asset for congress halls and also the possibility to add new building volumes to achieve the desired hotel facilities and total number of keys.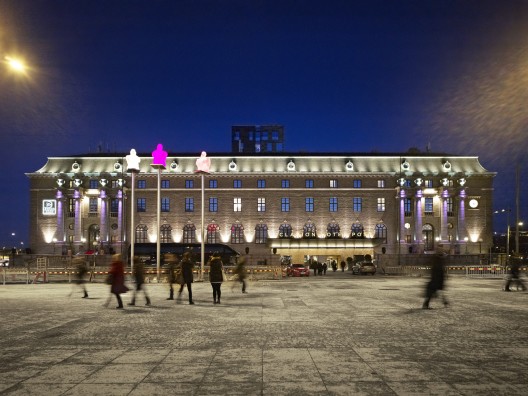 At that moment we could not fully grasp the complexities of transforming a central mail facility into a modern hotel of international standard. Without an extremely good working relationship with the authorities including the offices for Real-estate and Development, Urban Transportation, City Planning, County Administrative Board and the National Heritage Board it would not have been possible to rebuild and add 10.000 m2 inside a national monument, thus implementing the project. Since the opening day, the reward in terms of popularity and attention give proof that the city really needed a gathering place in this most central location.











* Location to be used only as a reference. It could indicate city/country but not exact address.