Architects: BUREAU A
Location: Geneva, Switzerland
Artist: Jérémie Gindre
Built By: L-Sud association
Year: 2012
Photographs: Dylan Perrenoud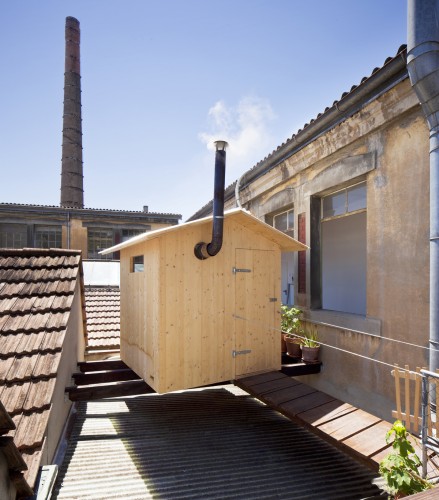 This sauna is a small levitating house, moored on the roof of an old factory to experiment dry heat sessions with a view on the poplars.
At a reasonnable temperature, it also makes a perfect writing room. It was built as a DIY community project for L-sud association in the old Kugler factory in the center of Geneva.