We first brought you this project when OFIS won the design competition back in 2008. Here it is now under construction. For the renderings and further information check out our previous post.
More construction photos after the break.
Architect: OFIS arhitekti
Location: Paris, France
Project leaders: Rok Oman & Špela Videčnik
Design Team: Rok Oman, Spela Videcnik, Robert Janez, katja aljaz, Andrej Gregoric, Javier Carrera
Structural Engineering: INTEGRALE 4; Bruno PERSON
Mechanical, Electrical engineering & economy: Cabinet MTC; Cyril GANVERT
Photographs: Robert Janez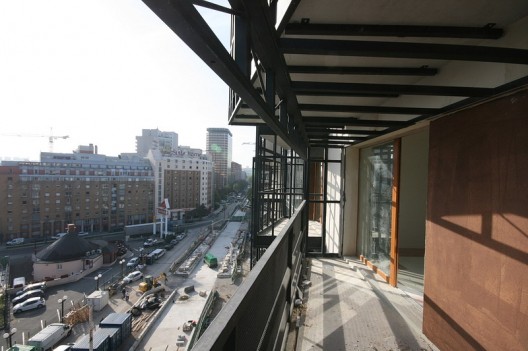 * Location to be used only as a reference. It could indicate city/country but not exact address.