With an earth floor and a glass roof this building, design by Takashi Fujino of Ikimono Architects, experiments with the limits between inside and outside. This is a reoccurring theme among many of Ikimono Architects's projects. Tradeoffs are enviable in a building of this kind, such as having to use an umbrella to access to the bathroom when it is raining and the hassles that come with an earth floor. The payoffs come in the form of being able to grow plants inside through the floor, gaze at the clouds and stars, listen to the sound of the rain and smell the scent of spring flowers.
Architectural Design: Takashi Fujino / Ikimono Architects
Location: Takasaki, Gunma Prefecture, Japan
General Contractors: Kenchikusha Shiki Inc.
Landscaping: Atsuo Ota / ACID NATURE 0220
Structural Engineer: Akira Suzuki / ASA
Roof: Safety glass shatterproof
Structure: Reinforced concrete
Use: Office + Residential
Exterior: Reinforced concrete
Project Area: 177.18 sqm (site), 61.93 sqm (building area), 61.93 sqm (floor area)
Design Year: 2007-2010
Project Year: 2010-2011
Photographs: Takashi Fujino / Ikimono Architects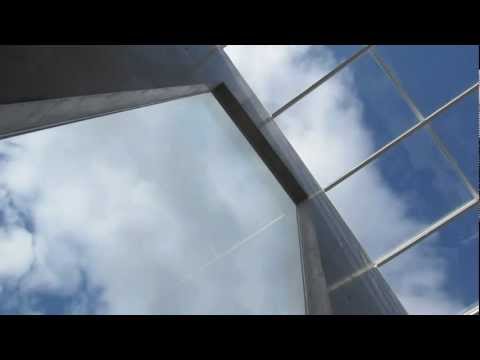 As for the design method, simplicity is clear. Make a box to live, establish the window to be connected to the town, make ceiling transparent ceiling to look up at the sky, plant a tree to make a bower, leave an earthen floor so that a root grows, and raise a ceiling so the plants can grow. Such an environment helps occupants experience and enjoy the dynamically changing days and seasons.